George's Pizza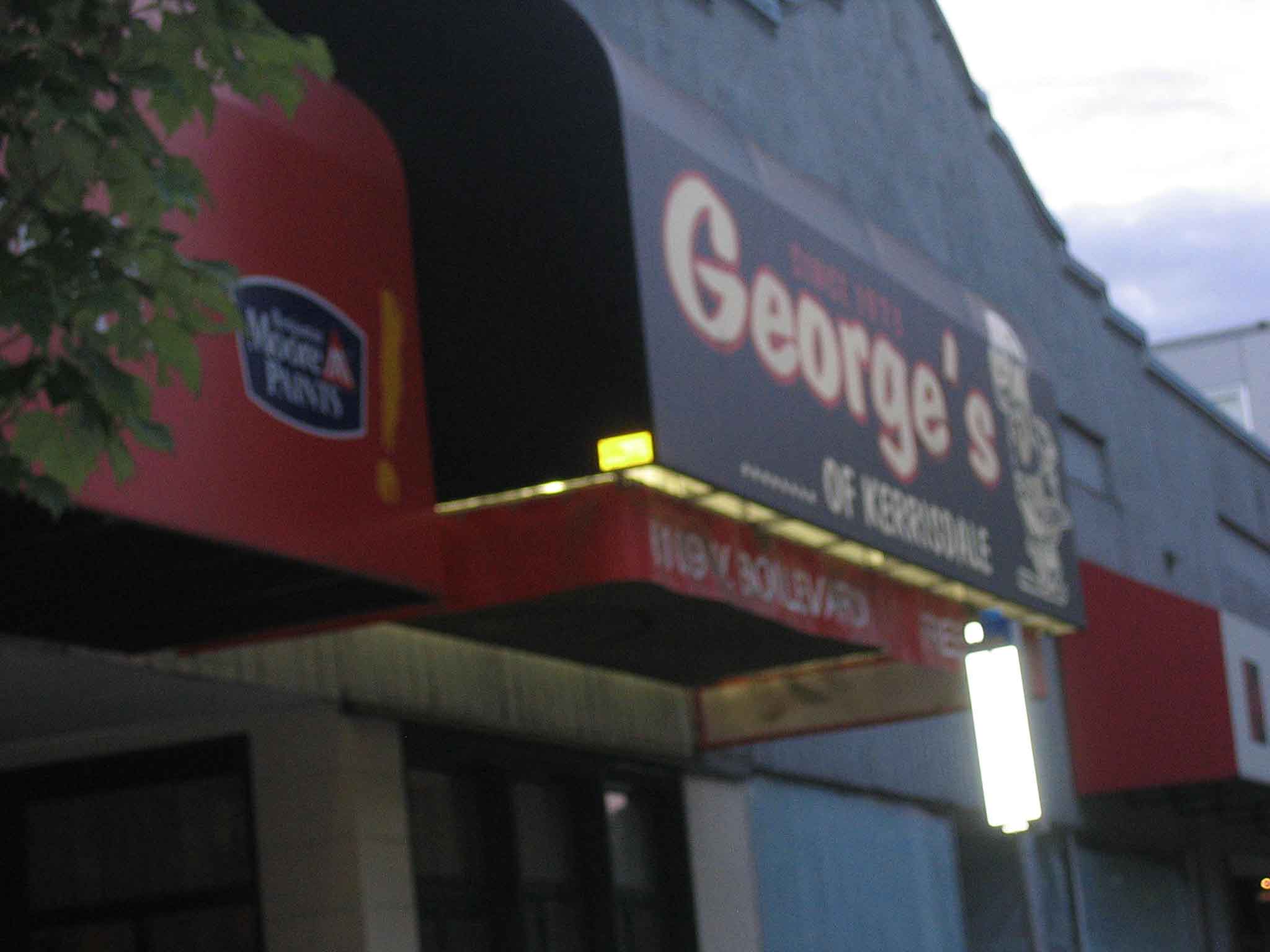 Address: 6109 West Boulevard, Kerrisdale (map)
Phone: 604-266-0411
Pizza and Pabst on the Patio
a Summer Eatin' feature
by Jason Chin
Eat Vancouver Writer
Monday, July 2nd, 2007
Feeling trapped inside this month of gray, I took advantage of a rare pleasant evening to enjoy the classic combination of beer and pizza on my patio. The secretary in the Psych office, Cathy, is always telling me about her favorite pizza place, Geroge's in Kerrisdale, so I decided to give it a shot. Vancouver isn't known as a fantastic pizza town, so I tend to take any pizza tip I can get, looking for that one gem in the rough.
When choosing a beer to enjoy on the patio, I balked for a moment, and then chose my old college favorite, Pabst Blue Ribbon. And yes, I realize it's not the best beer (although apparently it was in 1893), but my love for it is more emotional than cognitive at this point, as is its connection with a good pizza.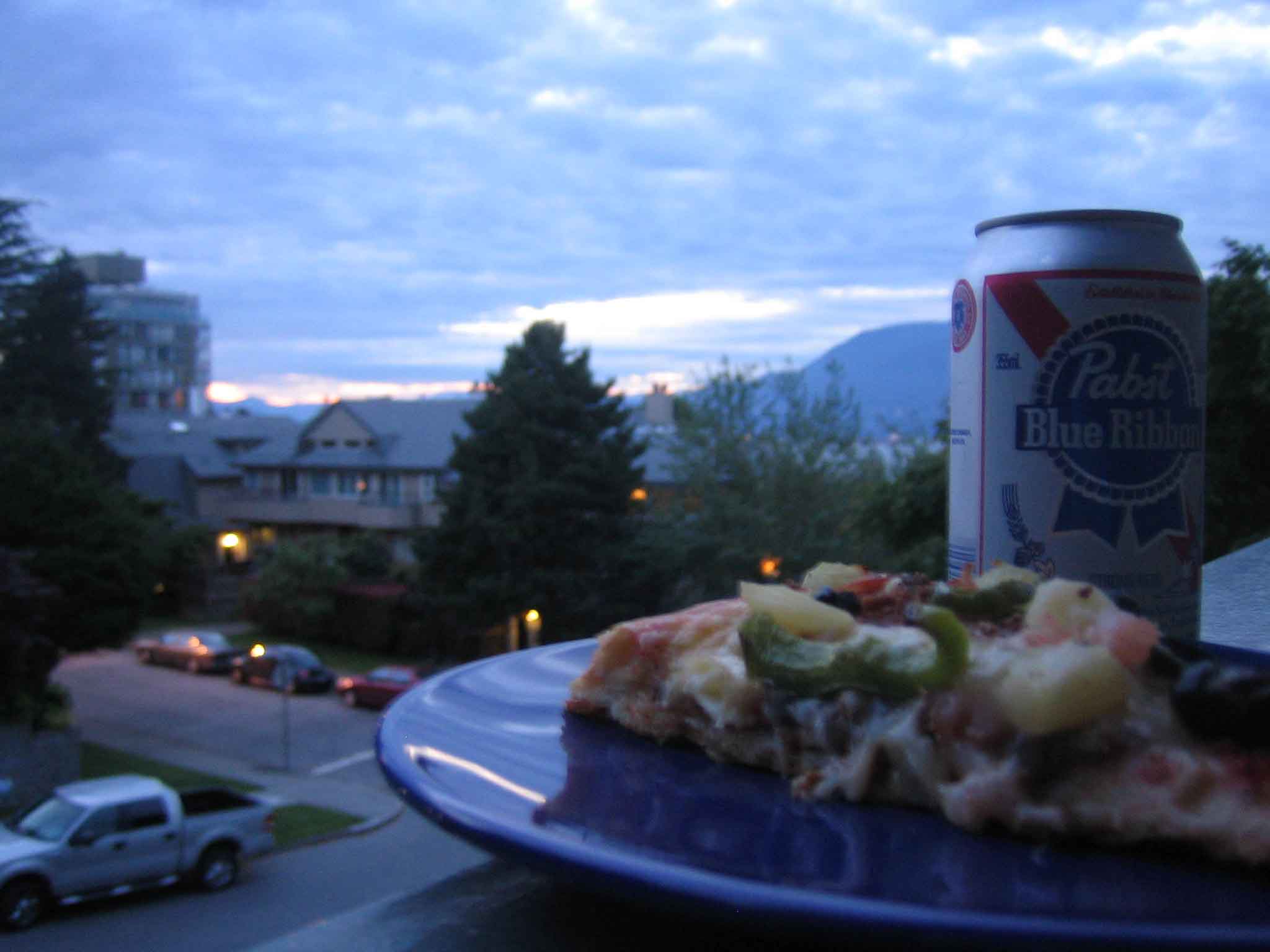 And a good pie George certainly does serve, but certainly not a great one. When ordering over the phone I asked for their special, which turned out to be called the George's special (total with tax for a medium came to about $15). I didn't know anything about the restaurant so I figured their house special would be a good way to see what they were made of. That was ultimately the biggest mistake we made all night. George's special came with ham, onion, green pepper, olives, pineapple, ground beef, and baby shrimp. This was simply not a good combination, with the dried out ground beef adding a mealy texture and the shrimp so small and few to make a difference. Further, the toppings, though generous, helped make the pizza soggy during the ten minute car ride home. The pizza was redeemed, however, by a great crust that mingled with the cheese to create a crunchy, sharp tasting exterior. The thickness of the crust was something between a deep dish and more new york style thin-crust, with Pizza Hut's medium crust being a good comparison
Overall, George's serves a fine pizza, a few steps above the cheap stuff you can get on most street corners downtown. If in the neighborhood, I'd recommend giving it a shot. Still, I'm certain there is much better to be found in the city. But hey, with a six-pack and a rare nice evening on the patio, asking for more is little more than idle chatter.