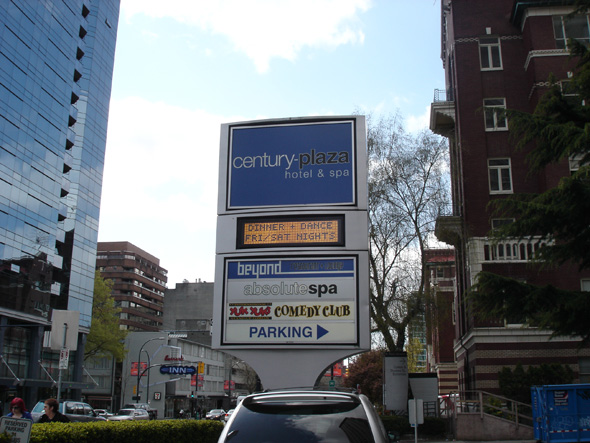 Beyond Restaurant & Lounge at the Century Plaza Hotel: Sunday Brunch Buffet
Located in the Century-Plaza hotel & Spa
1015 Burrard St. Vancouver
Brunch 10am – 2pm every Sunday.
Adults $24.95
12 & under $12.50
Seniors $17.50
Zero Stars (Out of a possible 4)
Hello readers! Let me take this opportunity to apologize for, what certainly feels to me, like a long hiatus. Life has been getting in the way of posting but with this submission I expect that we will be back on for regular tasty tales!
We're starting a Sunday Brunch series and our first adventure began two Sunday's ago at Beyond Restaurant's Sunday Brunch buffet. At Beyond they combine breakfast and lunch and give you the option of choosing one or the other or both. If you choose brekkie you get it at a reduced price and if you choose lunch you pay the full price of both regardless of whether you take advantage of the breakfast "side" of the buffet.
Naturally, we chose both!