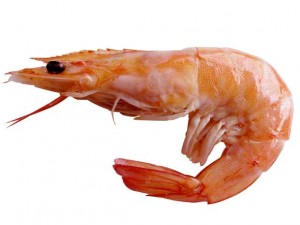 It's that time of year again when the season for west coast spot prawns begins. Spot prawns are the largest of the 7 commercial species of shrimp found in Canada's west coast waters known for their sweet, delicate flavour and firm texture. B.C's first shipment of these succulent beauties hits the docks on May the 6th and Executive Chef Robert Clark of C Restaurant is slated to get the first shipment.
To bring in the new season, C Restaurant is introducing a Spot Prawn Tasting Menu starting on Thursday, May 6. The menu will feature dishes created by Clark, and as he puts it, "will showcase the fresh and delicious flavours that are perfect for the palette of any seafood lover."
Some of the new items include a Spot Prawn Sunomono, Spot Prawn Bisque, and a modern spin-off of the traditional Surf and Turf. During the six to eight week spot prawn season, C Restaurant will be receiving their prawn shipments directly from local fishermen to the False Creek Yacht Club located below the restaurant.
The Spot Prawn Tasting Menu is available exclusively at C Restaurant, located at 2-1600 Howe Street in Downtown Vancouver.
For more information about menu items or to book your reservation at C Restaurant  visit www.crestaurant.com or call 604-681-1164.
Spot Prawn Tasting Menu 2010
all spot prawns were caught locally by the fishermen at Organic Oceans
Spot Prawn Sunomono
cucumber, spring radish, chilled sake
<><><><><><><>
Spot Prawn Bisque
double smoked bacon, chives, crème fraiche
<><><><><><><>
Leek Risotto
grilled spot prawns, castle blue cheese, tomato consommé
<><><><><><><>
Surf and Turf
spot prawns, braised beef short rib, baby spinach, truffle jus
<>><><><><><>
Choice Of Offerings From Our Dessert Menu
<>><><><><><><>
Coffee or Tea
Chocolate Shrimp and Petit Fours
$79.00
I have been a customer several times at C Restaurant and it is one of the best seafood restaurants I have ever experienced. We haven't reviewed it here on eatvancouver.net yet, but we will. Let us know if you check this out!