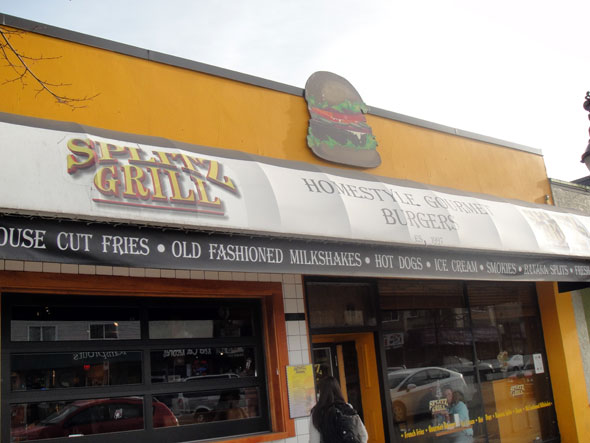 Splitz Grill
4242 Main Street
Vancouver, B.C.
V5V 3P9
Phone: 604.875.9711
www.splitzgrill.com
vancouver@splitzgrill.com
Open everyday at 11:30am
Closing times subject to change – for current hours call ahead.
**Stars(out of a possible 4)
I love hamburgers. They are one of my favourite indulgences and I find it hard not to indulge in all of the varieties from time to time.