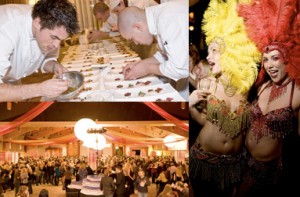 For you foodie keeners this announcement for Whistler Cornucopia 2009 was sent to us recently.
"Save the Date! Industry insiders know that the best way to launch into the festive season is with the insights and tasting tips from the world's best chefs and breakout and award-winning wineries. Get a head-start on 2009, and save the date for Whistler's 13th annual Celebration of Wine and Food, where insight meets abundance! Cornucopia is set for November 5 – 9, 2009."
I've never actually been to this event but I'm told it is pretty amazing. If anyone would like to comment on their experience we'd be glad to hear it. I am going to mark my calender for next year and plan to attend.