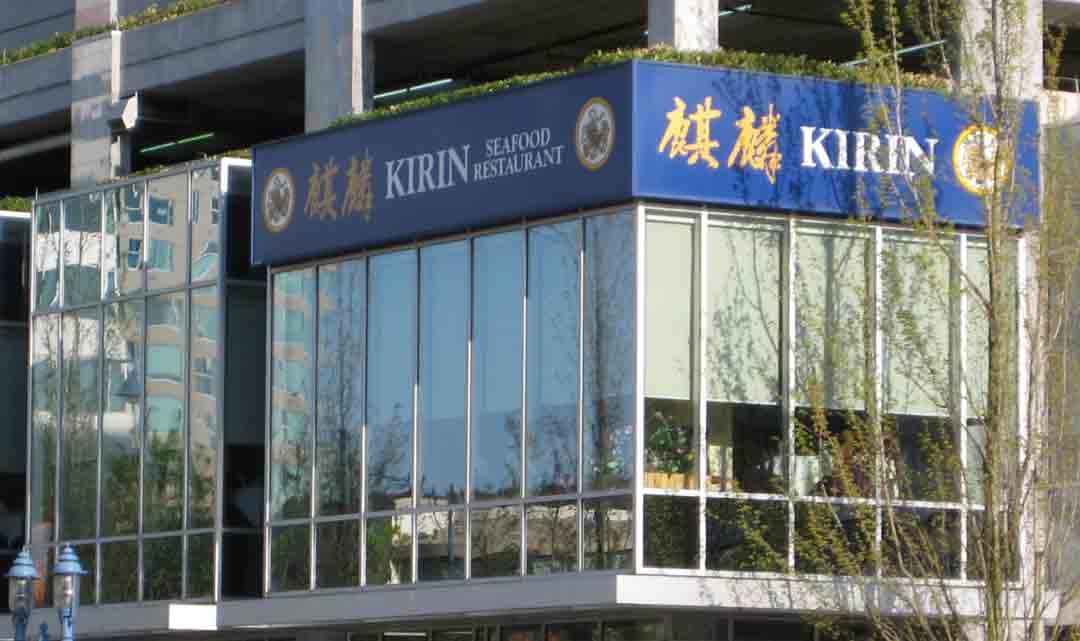 Kirin Seafood Restaurant
(604) 303-8833 – Richmond
(604) 879-8038 – Cambie Street
(604) 944-8833 – Coquitlam
(604) 682-8833 – Downtown Vancouver
Address: See Maps
Homepage
Back to Basics: Upscale Cantonese
a Quick Bite
By Y. Zhang
a special to Eat Vancouver
As is common knowledge, Vancouver has tons of Chinese restaurants representing several regional Chinese cuisines. So with all of the focus on Shanghai, Sichuan and Hunan these days, where does one go for that old stalwart of Chinese cuisine, or in other words, some excellent Cantonese food? Well, that is where I can step in and help. Of course there are lots of great restaurants out there, but the one that I would personally recommend is Kirin. After trying practically all of the big Chinese restaurants in the Lower Mainland, Kirin is still constantly on my mind (since there are four of them, I'll mainly focus on the Richmond one). Kirin is loveable for many reason, including, great service, atmosphere and of course, the consistently great food.
As is typical in upscale Cantonese restaurants, upon arrival, one is instantly greeted with a warm and welcoming smile from the hostess. The lounge has a Chinese palace design with semi-dimmed lights. A few rows of comfortable couches and coffee tables speak of relaxed elegance. The best thing about the lounge and the actual dining area is that both are segregated from one another, which allows the people dining to enjoy their time eating and not to worry about the huge lineup that is outside. In a typical Chinese restaurant, customers that are waiting are able to see the people dining and vice versa. That puts a lot of pressure on the diners (especially me) since they can't really sit there and chat without feeling guilty.
When a seat does become available, the hostess brings you into the dining room and gives you two menus (only during lunch), along with a combo sheet. Once seated, a server comes right away asking what you would like to drink. When looking around the room, the most obvious feature is the roomy atmosphere. The tables are set beautifully, with fine china and cloth napkins, and the dining room tables are well organized and brightly lit. The large windows overlook Westminster Hwy- not exactly the Hong Kong skyline, but we can't be too picky about such things.
As mentioned earlier, there are 2 menus: one is for dinner (regardless of whether you are there for lunch) and one is for dim sum. The average price for dim sum is around $5.50 and dinner dishes are around $30. Kirin prices are considered to be a bit pricey, but I think it's possible to find significant value. One of the downsides of the dim sum menu is that there are not a lot of choices. However, they do change the menu once a month so you are still able to enjoy different types of dim sum. There are also chef's special dishes and seafood combos. Some of the best executed dim sum dishes the are shrimp dumplings (har gao) and leafy greens (gai lan) but of course there are plenty of other excellent dishes. As is typical with Cantonese restaurants, seafood is a highlight at Kirin, with their flavorsome live seafood. One dish that is especially good is boiled live prawns but they only offer that during the prawn season. Their lobster is also excellent when cooked in cream sauce, full of vibrant lobster flavor accented by the deep, rich sauce.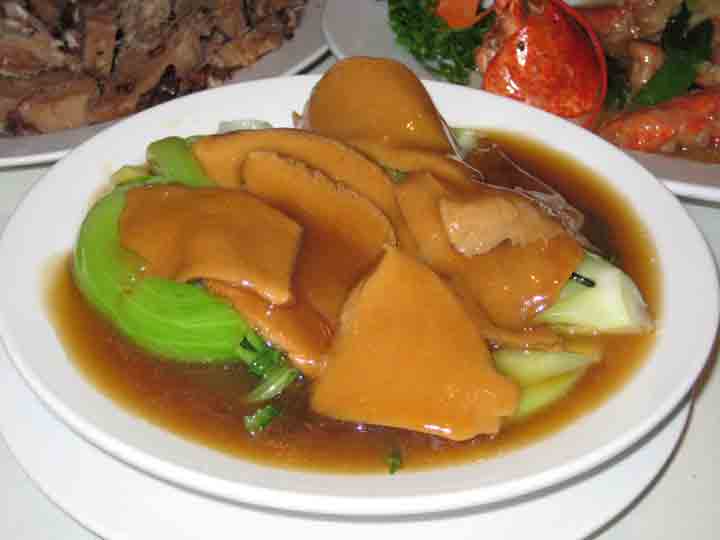 Okay, so enough about seafood, what about the vegetables? Kirin offers vegetarian dishes but they reside mainly in the dinner menu. One of my favorites is bok-choy with Japanese mushrooms. Not only is it a healthy option, but it's also a fresh, clean rendition of what is surely a stable in many Cantonese homes. But if you are looking for something with less oil and flavor, the normal boiled vegetables (you can pick what veggies you would like) would be just as good. In general, when you combine all the menus together, there are a lot of choices.
Okay, so the above food recommendations apply to all of Kirin restaurants, however, the downtown location offers a slightly different taste. They are mainly Mandarin based which means that they offer xianjian bao and wonton soup. Their dishes would have more colours because they tend to use soy sauce and vinegar more. So these dishes are unique to the downtown Kirin.
Some other details about Kirin are that they always have lineups during lunch time and reservations for lunch and dinner are highly recommended. Small VIP rooms are also available for banquets and private parties. Parking fees are also deducted from your bill, you just have to show them the parking ticket. But don't worry if you forget because they do normally come around and ask whether you have a parking ticket. The dressing code is casual so it's one less thing to worry about when going out! At its heart, Kirin is a place where you can enjoy a good meal while being pampered.