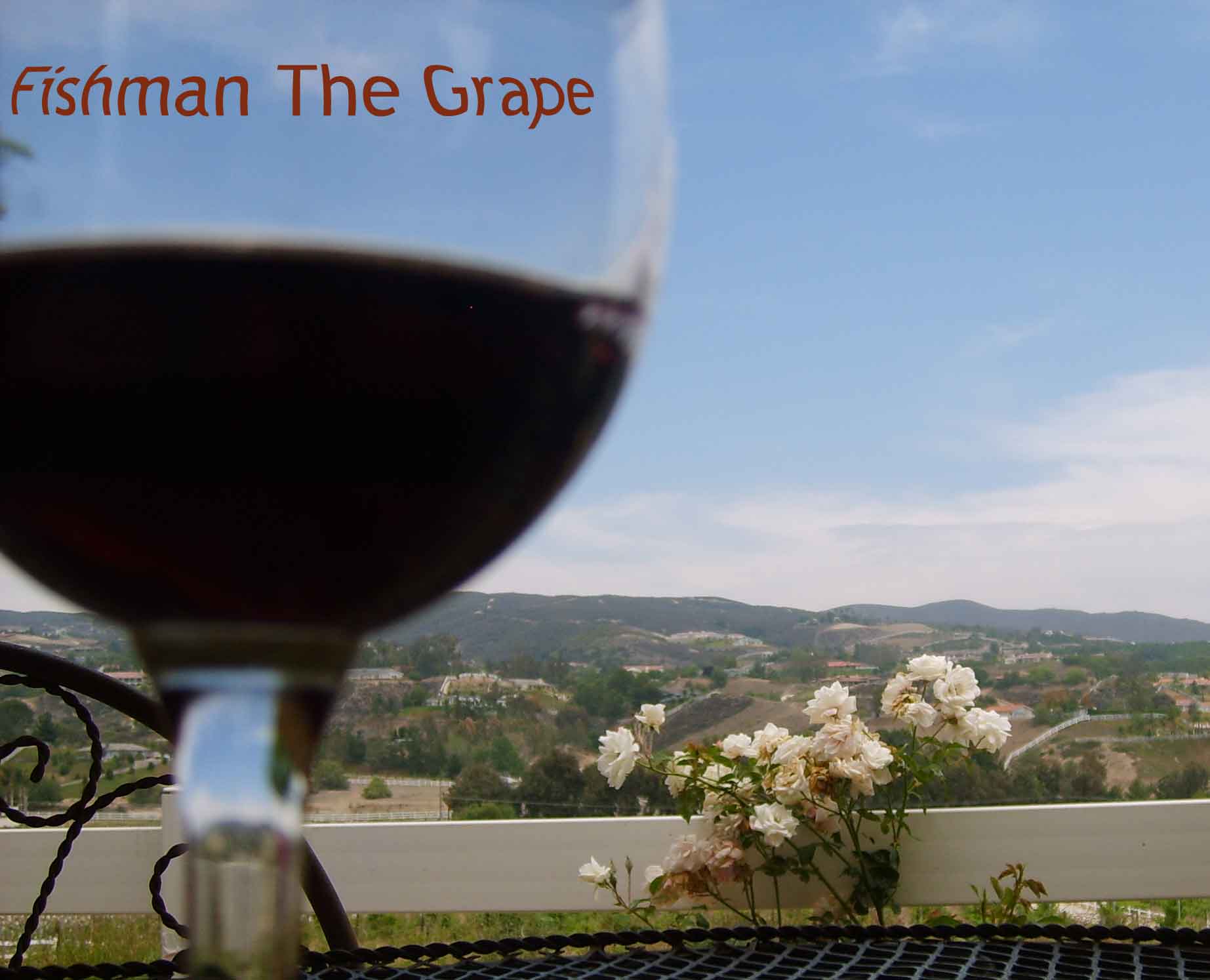 Fishman the Grape
Fishman the Grape – WSET Level 1
a wine blog
By Daniel Fishman
Eat Vancouver writer
Tuesday, July 24, 2007
I recently had the opportunity to take the Wine & Spirits Education Trust (WSET) Foundations course, an introductory wine course for people employed in hospitality or simply interested in wine. The course can be taken over 5 weeks, but I instead took the 1 day intensive workshop, a joint offering from UBC Robson Square and Fine Vintage Ltd. taught by Fine Vintage's James Cluer. I would highly recommend this course for anyone interested in wine, and if you don't care about working in the industry you can save yourself $70 and skip the exam (but who doesn't like a Certificate?).
The course is divided into teaching and tasting sessions, covering aspects of winemaking, wine regions of the world, styles of wine and so on, with white wines in the morning and red in the afternoon. For me the majority of the course was review, as it did not go into nearly the depth of my undergraduate course, but it has been nearly 4 years, so a refresher was probably in order. The important part, however, was clearly the tasting, so even if you already know a fair bit about wine, there is definitely something in this course for you.
I was a little worried about what the wine selection would be like for the tasting. Would we sample only a handful of wines? Would there be a heavy BC focus? Upon looking over the tasting list, my fears were quickly assuaged. We tasted 9 white and 10 red wines, covering a wide range of price points, regions, and varietals, with a definite emphasis on top quality wines. Highlights included a 1er Cru White Burgundy, a German Riesling, an Alsatian Gewurz, several high-priced reds from Bordeaux, Australia, and California, and the true star, a 1978 Burgundy showing all the beautiful signs of age. If you are interested in tasting a wide range of quality wines, I can't recommend this course highly enough. We also tasted some BC wines, which for the most part emphasized the superiority of the other wines, although the Sumac Ridge 2002 Blacksage Merlot was actually pretty good, and at $20 a real value. I haven't had any luck locating it however.
The nice thing about this class is that it is really focused on making wine simple, emphasizing things like food pairings and selecting the right wine for the right occasion. James was incredibly accommodating of any and all questions, ensuring that everyone got what they wanted to from the course. The course does seem a bit expensive when you first look at it, but if you think about how much it would cost you to taste all these wines, and include the fact that you are getting professional instruction and a chance to compare tasting notes with many people, I think it is worth the price. I would definitely recommend it for anyone interested in expanding their wine knowledge.