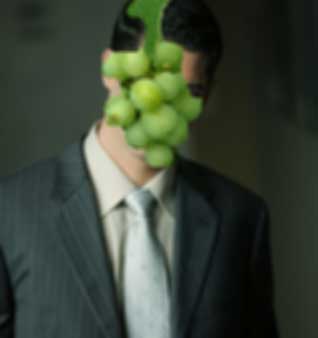 Tour de France
Fishman the Grape – Tour de France
a wine blog
By Daniel Fishman
Eat Vancouver writer
Tuesday, August 7, 2007
In honor of Team Discovery Channel and Alberto Contador's victory in what was a very exciting, if somewhat controversy riddled Tour de France, I decided to host my own Tour de French Wine at my parent's house while I was home visiting them last week. I was surprised when looking around the LCBO to find that Ontario has cheaper wine prices than we do, by a noticeable margin. Oh well.
I have long argued that I can never understand why anyone buys BC red wine, because for the same price you can get something much better; for example, French wine. If I learned anything from this Tour, it was that it is definitely not enough to just grab any old French wine, because there is actually some fairly bad stuff out there. Normally I take a good amount of time looking around to pick out something that looks good, but this time I was being rushed by some impatient companions, so I pretty much grabbed things at random. That proved to be a big mistake.
We decided to taste the wines semi-blind (we knew which wines were in the group, but not the identity of any specific pour), and to test ourselves at our ability to identify them. It turned out to be rather easy however, as all of the wines were pretty distinct. I have decided to introduce scores into this article, using basically the Parker 100-point system. Without further ado, here is the Tour.
Domaine Preignes Le Vieux 2003 Merlot/Syrah $11
Our first stop on the Tour found us in Southeast France, in the Pays d'Oc region, an area overlooking the Mediterranean Sea, and therefore a warmer growing region that most French regions. And, Wow, that heat was matched by the burning feeling this wine produced in the mouth, due to an apparent excess of alcohol for this rather thin wine. That was pretty much all you could taste in fact. It was pretty awful. In an odd turn of events, the bottle sat around for a week, and we decided to try it again. It was actually a lot better a week later, so I guess it needed some time to soften, but I would still say it was "bad" as opposed to awful. Not a good start to the Tour.
My score: 77 (a week later:82), Average Score of everyone else: 78
Patriarche Bourgogne AOC 2004 $17
Next up was a trip north, to Burgundy, although to call this wine a Burgundy is really an insult to one of the truly exceptional wine regions of the world. This thin, vegetal offering had nothing in the way of fruit to offset the earthy flavors. There really isn't much to say about it, it was just bad, and a stark reminder of what can happen to Pinot Noir when poorly handled. Not good at all.
My score: 79 Average: 84
Chateau Perier 2004 Medoc $18
Surely a trip to France's other famous red wine region, Bordeaux. would be just what this tour needed… or not. This wine both smelled and tasted pretty much exactly like brie cheese (the rind, not the creamy center). That isn't really a good thing, although this wine was definitely better than the previous two wines. All in all, not a satisfying wine, but serviceable.
My score: 83 Average: 82
Mommessin Cote du Rhone 2005 $13
The "star" of the show, if you can call a wine that garnered a rating of "decent" a star. This wine had a beautiful dark purple color and a nose of dark fruit. Taste-wise, there were no surprises. There was nothing especially interesting about this medium-bodied wine, but it wasn't offensive in any way, and the fruitiness was a welcome change from the bland wines that had come before.
My score: 85 Average: 87
All in all this Tour was quite a disappointment, and underscored the importance of taking some time when choosing wines, and perhaps the wisdom of spending a few extra dollars. Still, I highly recommend organizing a blind tasting with some of your friends, as despite the bad wine we still had a good time. But it seems like a shame to write a whole column and not be able to recommend any wines, so here are a few from the rest of my visit home that I recommend. Two of them are even French!

Pfaffenheim Gewurztraminer 2002 Grand Cru d'Alsace Steinert $33
This wine is a gorgeous bright yellow, almost gold in color, with an unmistakable nose of lychee fruit, and flavors of citrus and tropical fruit. It took a few minutes to open up though, so I would pour it and give it a chance to sit. It also was much more pleasant at a fairly well chilled temperature. This is a wine to take your time with, and it would go with many lighter, spicier dishes.
My score: 90

Perrin et fils Cotes du Rhone 2005 $15
With its incredible deep purple color, it is not surprising that this wine smells of tar and blackfruit, but it also has a hint of cherry to lighten it up, which goes well with its medium body. Not an extremely complex wine, so it won't hold your attention, but still very nice with red meat.
My score: 88

Geschwister Simon Ayler Kupp Riesling Kabinett 2006 $15
Given its Kabinett designation (the lowest ripeness level in the German system), I was expecting a fairly dry wine, but this one had almost a hint of candy to it, though it wasn't overly sweet. This would be a nice aperitif wine.
My score: 86
Caymus Conundrum 2003 $37
This "mystery" white wine (they won't tell you the grapes in it) is an absolute delight. Dark lemon in color, with butter, oak, pear, citrus, apple and even a hint of strawberries or raspberries, this wine is a real chameleon, and will keep you interested for more than 1 glass. I would highly, highly recommend trying it. You don't really need food with this one, but keep it simple if you go for it. You don't want to distract yourself.
My score: 91